Home Buying: What Buyer's Should Look For in the Final Walk Through
Posted by Adam Haley on Friday, September 17, 2021 at 3:52 PM
By Adam Haley / September 17, 2021
Comment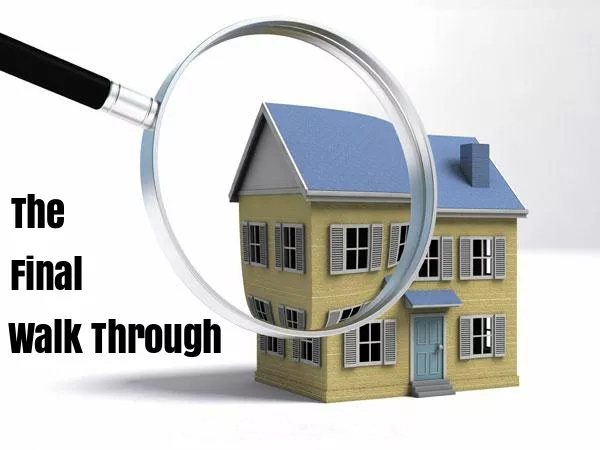 Buyers often don't realize that the final walk-through before closing is a vitally important part of the homebuying process. They should be reminded that this final walk-through can determine if and when they will close on their new home.
The ideal time to do the final walk-through is right before heading over to the closing. If there is a large measure of time before that, the status of the house could change. Unexpected events may occur: a tree may fall, or movers could cause damage. The purpose of the walk-through is to make sure the home is in the same condition it was when last viewed by the buyers, to confirm the post-inspection agreed-upon work has been completed, and that items included in the offer remain in the home.
The house should be broom-clean, with the following things verified:
Aside from being empty, the house should look the same and be as sound as it was when last viewed.
No garbage, furniture, paint, and similar items should be left unless agreed upon in the contract.
There should be no damage to walls, floors, cabinetry, doors, windows, garage doors, or outside property.
Light fixtures should be working and in place.
Water should be on and all plumbing should be working.
Confirm that everything included in the buyers' offer has remained in the house—fixtures, appliances, all agreed-upon items.
Confirm that all work on the inspection amendment has been completed.
Other issues to watch for:
A new problem that wasn't there during the inspection, such as a leaking water heater, or too many personal items remaining that can't be removed before closing.
Previously hidden damage to the structure, walls, or floors, such as a stained wood floor that was covered by a rug.
Unexpected problems, such as damage to walls and doors from movers, or water damage from a recent storm.
As you know, if any of these issues come up, the closing could be delayed while the buyer and seller agents work together to resolve the issues or work on a plan to move ahead and get the house closed.