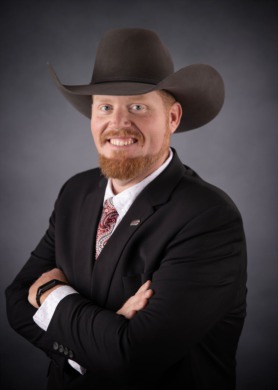 Will has been working with Haley Auctions & Realty as an Auctioneer since 2012 and received his Real Estate license in 2018. Will services several residential real estate needs but his specialty are farms and farm machinery auctions. Will is the Auction Coordinator for Haley Auctions & Realty and he currently serves on the KY Auctioneer Association's Board of Directors.
Will has earned the respect of his Auction Industry peers. He was titled "KY State Champion Auctioneer" in 2020 and was recently elected the "2021 KY Auctioneer of the Year."
Will is a native to Logan County, and he and his family reside in the Chandlers Chapel area where he was raised. Will and his wife Christie have 2 children, Lydia (5) and Nora Bea (3), and they are expecting another child in June 2021 (IT'S A BOY).