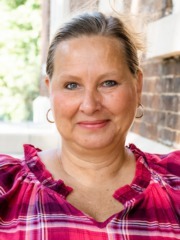 Lisa Masson has previously served Logan County as a Real Estate agent and has had her license in escrow for the past several years.  She's back now and is excited to work with everyone!
Lisa grew up in the Greenridge and Gordonsville communities of Logan County and is a graduate of Logan County High School. She is the daughter of Alvin and Alice Richardson and is married to Jose Masson.  They have a beautiful, blended family with three children Dustin, Brandon, and Mia, and four grandchildren Braxton, Gatlin, Darby Jo, and Emery.
Lisa is so excited to start this new chapter in her life and welcomes you to call her cell at 270-847-3450, office 270-726-2900, or come see her at our office!