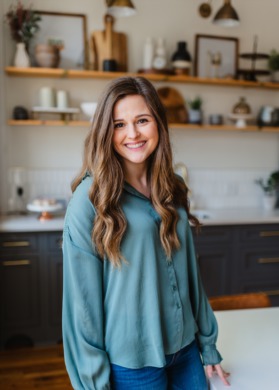 Chandler grew up in Logan County and loves this community! She is thankful for the opportunity to help both families that have a legacy in Kentucky, and those who are just now beginning to call it home.
Chandler has a background in Marketing and gives her clients the best resources to ensure that their home is highlighted in ways that make it stand out in the housing market by featuring the home's best assets. Her marketing plan is tailored to every home and seller and it includes professional photography, videography, and a social media plan.
Home is such a special place and Chandler truly loves to see the joy that comes over people when they have that feeling and can finally say YES to their dream home!
Chandler can be reached on her cell phone number at 270.893.8353 or by email at [email protected]
Testimonials
Chandler was literally a live saver. She was excellent about answering all of our questions/concerns. I consider her a friend at this point. Thank y'all so so much!

Brenna Latham
Chandler was always on top of everything. She always done her best. She is sweet and honest. Adam and Craig Davis are also great at their job. I would recommend Chandler to anyone trying to sell or buy a home. I am very pleased with her work. I would like to thank everyone for helping us through this process. Great team!!

Elizabeth Sharp
The friendliness and genuine concern for our needs. You could tell she really cared about what we were wanting and needing. Keep up the good work. It was a pleasure to work with Chandler!

Mitchell Miller
We knew right off we had the best agent. Chandler we found is a real sweetheart. The amount of work she did on every question and request was amazing. Haley Auctions and Realty should be proud of her.

Steve & Juliana Hinkle
Chandler was always ready to answer questions no matter the time of day. If she did not know an answer, she would find it out quickly.

Madison Cross
More Testimonials